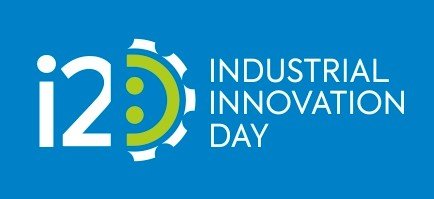 ---
I2D - Industrial Innovation Day is an initiative promoted and supported by all of the main players of "Trentino Innovation System", including Trentino Sviluppo, University of Trento, Bruno Kessler Foundation, Hub Innovazione Trentino Foundation, Employment Agency of Trento and Confindustria (Industrialists' Association) Trento.
The free and entirely digital event is designed to offer participants an overall view of the opportunities promoted by Trentino and to favour direct encounters between enterprises aiming at innovation and graduates striving for Master's degrees in industrial subjects such as Engineering, Physics, Biology and Economics.
I2D: the annual appointment with the best of Trentino's innovation
The third edition of I2D arriving in Spring of 2022 is one of the recurring initiatives through which the Autonomous Province of Trento relaunches and promotes its services by boosting cooperation between various local entities and centers of excellence.
Following the debut in 2019 between Polo Meccatronica and ProM Facility in Rovereto and an entirely digital edition in 2021 with growing numbers of participants – 64 registrations, 48 enterprises and 80 interviews booked by the students - I2D is poised to return in 2022, heralding great expectations regarding the capacity of generating innovative synergies among its participants.
---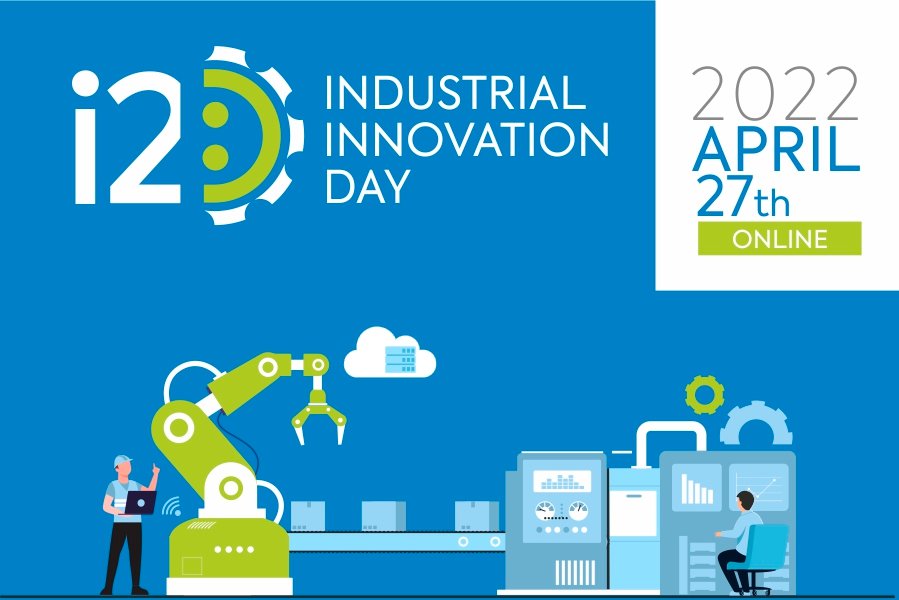 I2D 2022 – THE DATE OF THE THIRD EDITION HAS BEEN ANNOUNCED
It's official: Trentino's Industrial Innovation Day returns on 27 April 2022 with a new, 100% online edition.
The event will present the tools and opportunities for professional encounters between the world of business and students, with special reference to the PhD in Industrial Innovation, the inter-disciplinary program offered by the University of Trento and FBK and designed to form experts in technological innovation destined to fill in management positions in industrial sectors.
Industrial Innovation Day is a free event open to all of the students and enterprises who will sign up when registration opens. Once again this year the approach is entirely digital, with a first phase of general presentations for everyone followed by 3 parallel sessions focusing on the following vertical themes:
Information Technology and Communications - ICT

Smart Manufacturing

Biotechnology, Physics, Energy
In these 3 virtual rooms, where there also will be a presentation of Trentino research centres, the enterprises will be offered the opportunity to deliver a pitch about their own Research & Development activities.
I2D then will close with the one-to-one meetings between enterprises and students, that can be freely booked via the platform chosen for the event. In these meetings it will be possible to exchange further information regarding interests, skills and ideas for development with a view to future collaboration.
I2D 2022 | AGENDA
GREETINGS AND INTRODUCTION TO THE EVENT | 9:30 am – 10.30am CEST
9.30 am - Methodological introduction and institutional greetings
Flavio Deflorian, Rector of the University of Trento
Achille Spinelli, Councilor for Economic Development, Research and Work Province of Trento
Giuliano Muzio, Chief Industry Strategy Officer Fondazione Bruno Kessler
10.00 am - University of Trento - Doctoral Program in Industrial Innovation - Farid Melgani
PARALLEL SESSIONS | 10.30 am – 12.20 am CEST
ROOM 1 | ICT
10.30 - 10.40 Fondazione Hub Innovazione Trentino - Introduction and moderation by Francesco Placentino
10.40 - 10.50 Department of Information Engineering and Information Science - Paolo Giorgini
10.50 - 11.00 Department of Economics and Management - Flavio Bazzana
11.00 - 11.10 Fondazione Bruno Kessler - Impact Area Digital Society and Smart Community Lab - Marco Pistore
11.10 - 12.20 Company Presentation
ROOM 2 | SMART MANUFACTURING
10.30 - 10.40 Trentino Innovation Hub - introduction and moderation by Silvio Antonioni
10.40 - 10.50 Department of Industrial Engineering - Alessandro Pegoretti
10.50 - 11.00 Department of Civil Environmental Mechanical Engineering - Oreste Bursi
11.00 - 11.10 Fondazione Bruno Kessler - Impact Area Digital Industry - Alessandro Cimatti
11.10 - 12.20 Company Presentation
ROOM 3 | BIOTECH, PHYSICS & ENERGY
10.30 - 10.40 Trentino Innovation Hub - introduction and moderation by Davide Ederle
10.40 - 10.50 Department of Cellular, Computational and integrative Biology - Emiliano Biasini
10.50 - 11.00 Department of Physics -Antonio Miotello
11.00 - 11.10 Fondazione Bruno Kessler - Center for Sustainable Energy - Luigi Crema
11.10 - 12.20 Company Presentation
VIRTUAL SPEED MEETINGS BETWEEN COMPANIES AND STUDENTS |2.00 pm – 6.30 pm CEST