Centers of Excellence
The Gems of our Territory, including Training, Research and Innovation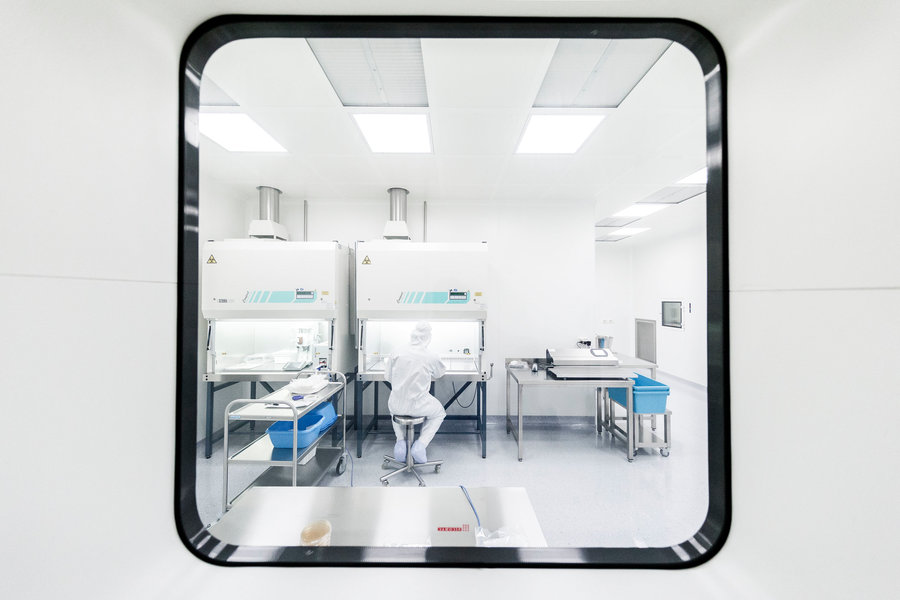 Trentino Sviluppo
It is the system company of the Autonomous Province of Trento dedicated to fostering economic development in the area. It supports innovation and the growth of entrepreneurship, assists companies interested in locating in Trentino, and offers space, productive real estate and advisory and accompanying services.
Trentino Sviluppo was among the first in Europe to believe in Business Innovation Centers and today has 6 of them, with a total of nearly 200 companies hosted.
Two of these are Science and Technology Hubs and are headquartered in Rovereto:
Polo Meccatronica: it is a technology hub covering 130 thousand square meters where companies, startups, higher education institutions, university departments, research centers and industrial accelerators have the opportunity to interact to develop innovative projects. It hosts ProM Facility, a state-of-the-art technology infrastructure that combines traditional mechanics with the most advanced and sophisticated physical and virtual prototyping, testing and pre-qualification systems.

Progetto Manifattura: is one of Europe's largest green economy incubators and a center for industrial innovation in the fields of green building, renewable energy, circular economy, sport-tech, and biotechnology. It offers companies a production platform consisting of physical spaces (including the new Be Factory compendium), infrastructure, services, expertise and specialized knowledge.
Hub Innovazione Trentino Foundation (HIT)
HIT is a foundation belonging to Trentino's economy promoted by the University of Trento, Fondazione Bruno Kessler, Fondazione Edmund Mach and Trentino Sviluppo. It has been designed to promote economic development through technology transfer and the utilization of scientific research results produced by its founding members.
The foundation promotes the transfer of new technologies from the world of research to local businesses, providing answers to the needs for innovation and technological development and digital transformation. In addition, HIT promotes entrepreneurial education and supports the acceleration of a new generation of innovative startups capable of competing sustainably in the international market, fostering the unified participation of its founders and the territory in the main European and national strategic networks of innovation and technology transfer (clusters and technology platforms, KICs).
University of Trento
As a point of reference for national and international university education, the University of Trento is one of the Italian success stories of the last half-century.
Established in 1962, today it includes 11 departments and 3 study centers, 122 research laboratories, 68 bachelor's and master's degree programs - 23 of which are in English – as well as numerous first- and second-level master's degree programs, PhD programs and a school of higher education, offered to more than 16,000 students from all over the world.
The University of Trento is a winning model because it has the size and structure of a campus, because it has a strong international vocation with more than 450 study and research agreements with major universities in Europe and around the world, and because it is at the forefront of scientific research, so much so that it has achieved top positions in national and European rankings.
A strong ally of the production and research world, it plays a key role in the transfer of knowledge to companies in the Trentino region.
Bruno Kessler Foundation (FBK)
The Bruno Kessler Foundation (FBK) is the top research center in Italy, ranked No. 1 for scientific excellence in the fields of Engineering and Information Sciences, Historical, Political and Social Sciences, and in employment impact and number of spin-offs acquired from the market, according to the results of the ANVUR (Italian Agency for the Evaluation of University and Research Systems) assessment of research quality.
FBK was the first center in Italy to be dedicated to Artificial Intelligence and is still the Italian research center that receives the highest international recognition in the field of AI.
Originating from half a century of history and resulting in two scientific hubs, one dedicated to technology and innovation and one to humanities and social sciences, with more than 400 researchers, FBK aims for outstanding results in science and technology with a focus on interdisciplinary approaches and the application dimension. This is achieved through a constant focus on collaboration and exchange activities with national and international research, institutional and corporate entities that expand its capacity for innovation and involve the local community and economy in the circulation of knowledge and technology.
FBK in figures:
400+ researchers
140+ PhD students from 25 different countries
200+ postgraduate students, visiting professors and visitors
700+ students involved in FBK activities
3,500 square meters of scientific research laboratories
Fondazione Bruno Kessler's mission can be summarised in five key points:
Scientific research of excellence
Attraction of talent and resources
Internationalization
Socio-technical innovation
Benefits for the Trentino region
Fondazione Edmund Mach (FEM)
The Edmund Mach Foundation operates in the key sectors of agriculture, environment and food through research, training and technology transfer activities.
At its headquarters in San Michele all'Adige, in Trentino, on a 14-hectare campus, FEM pursues the aims and activities of the Agricultural Institute founded in 1874 and hinged on the German model of coexistence of research and education that makes it unique nationwide. It comprises the Education and Training, Research and Innovation, and Technology Transfer centers as well as a 120-hectare farm.
Edmund Mach Foundation in figures:
400 scientific articles
33 international projects
42 national and provincial projects
222 contracts and partnerships
Proton Therapy Center
The Proton Therapy Center is a highly specialized facility dedicated to the treatment of cancer through the use of sophisticated and innovative technology.
The Trento Center is an operative unit of Trento Hospital. It began its clinical activity in October 2014 and is equipped with two treatment rooms dedicated to patients and one for experimental and research use, with a fixed proton beam.
MUSE - Museo delle Scienze di Trento
The MUSE - Museo delle Scienze di Trento (Trento's Science Museum) is an instrumental entity of the Autonomous Province of Trento.
Its purpose is to interpret nature, starting from the mountain landscape, with the eyes, tools and questions of scientific research, grasping the challenges of contemporary times, inviting to engage in scientific curiosity and in the pleasure of knowledge so as to enhance the value of science, innovation, sustainability.